True stable Ionic Colloidal Silver water portable generator -- 100's of gallons for under a dollar a gallon. Colgen2 is the best portable colloidal silver water generator for water purification. Decontaminate your water anywhere! Silver from Ionic Colloidal Silver blocks a metabolic enzime used by many forms of vacteria, virus, and funges, but is non-toxic to humans. The Collgen2 colloidal silver generator invented by Fred Peschel creates 5-8 ppm ionic colloidal silver water. This PII portable silver water purification system generates ionic silver water that can be used for more than 650 diseases.
Ionic Colloidal Silver Water Machine - less than $1
The CollGen2 Silver Water Generator is a scientific instrument that produces the only evidence based and efficacious ionic colloidal silver 5ppm - 8ppm. Much ionic silver equipment on the web is so crude it fails to produce positively charged ions of silver and thus most colloidal silver consumed is very weak (low in bio-effectiveness). Unfortunately, instead of ionic silver, many think raw metallic particles, a non-soluble mineral form, can be used by your body, when only soluble minerals (ions) are, that is the advantage of ionic colloidal silver! Fred Peschel (PII or Peschel Instruments Inc.) spent considerable time in refining the process to assure neither useless silver salts, atoms or crystals are formed! Government tests clearly indicate the superior benefits of charged ions (300 to 17,000 times more effective) then most salts or metallic forms. Silver ions are 17,000 times more effective in saline blood then metallic silver! The CollGen2 is the finest design of late inventor Fred Peschel. Fred designed and built, along with his staff, the Colloidal Silver generators purchased by many companies and individuals around the world.
Email:
LindaCovert@gmail.com
Phone:
208-232-0403
Monday - Saturday:
10:00am - 6:00pm MST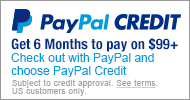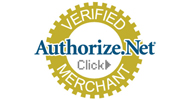 Secure Online Payments